Rusk Stays Unbeaten with Win Over Brownsboro
The Rusk Eagles came into the game at Brownsboro undefeated at 4-0 and had scored 58 points last week against Bullard. The Eagles kept up the pace, scoring 55 points against the Bears in a 55-41 win on Friday Night.
Rusk quarterback Owen McCown led the Eagles to a 55-41 win, throwing six touchdown passes.
Rusk Stays Unbeaten
1st Half Action
The scoring started in the 1st quarter on a 10-yard TD pass from McCown. The Eagles converted the PAT and the score was 7-0.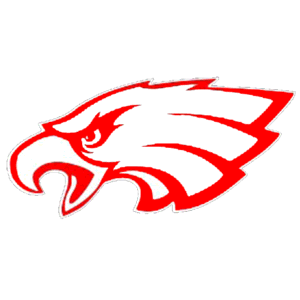 In the 2nd quarter, McCown threw a 44-yard TD pass to Aiden McCown for his 2nd TD pass of the half. After converting the point after attempt, the score was 14-0.
Elijah Ward was the recipient of McCown's third TD of the first half. This time the extra point was blocked and Rusk led 20-0.
Brownsboro then drove the length of the field for their first touchdown of the game as Kyle Nichols ran it in from the one-yard out. The Bear converted the PAT and the score was 20-7.
McCown threw his fourth TD pass of the first half to Heston Kelly to increase their lead to 27-7 at halftime.
2nd Half Action
Nine touchdowns were scored in the second half, with Brownsboro scoring five of those. McCown threw two more TD passes to give him six for the game and scored on a 63-yard run.
Rojo converted on two extra points and Ward returned an interception 55 yards for a pick-six.
As for Brownsboro, Nichols scored on another touchdown run. QB Jaxyn Rogers added a short touchdown run and he also threw TD passes of 61 and 53 yards to WR Gekyle Baker.
RB Payton Stephenson scored on a 64-yard run for a score.
Outstanding play for the Bears on defense came from Aiden Hardin, Logan McKinney, and Nichols. Defensively, the Eagles were led by Caleb Ferrara and Jordan Anderson.
Brownsboro (1-4) travels to Bullard Brook Hill on Friday. Rusk (5-0) has a bye this week.
[adsanity align='alignnone' id=67800]