Top Players in the Texas Panhandle: Week 9
Under the lights of Friday night, there were some standout players in the Panhandle of Texas. Here are a few of those top performances:
Top Performers from the Panhandle area: Week 9
QB/RB Landyn Hack, Panhandle Panthers (2A):
Hack was 8/12 passing for 241 yards and two touchdowns. He also added 237 yards rushing and five touchdowns for a total of seven touchdowns for the game in a 56-14 win over Boys Ranch.
QB Nathan Rowley, Wheeler (2A):
Rowley was 8 of 13 passing for 224 yards and three touchdowns. He also carried the ball ten times for 122 yards and 2 touchdowns in a 40-13 win over Memphis.
RB Clay Glitter, Vega (2A):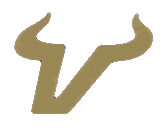 Glitter was golden for Vega, as he rushed for 112 yards and four touchdowns in the 53-6 destruction of Booker.
WR Dru Jones, Stratford (2A):
Jones caught 11 passes for 214 yards and a touchdown in the 35-0 rout of Gruver.
QB Cody Rinne, Stratford (2A):
Rinnes completed 17 of 24 passes for 301 yards, 1 passing touchdown, and 108 yards rushing, and 2 touchdowns on offense. He made 10 tackles and an INT on defense in the 35-0 win over Gruver.
RB Elliot Brown, River Road (3A):
What did Brown do for River Road? He rushed for 240 yards and three touchdowns, and he added a receiving touchdown in a slim 42-38 loss to Muleshoe.
QB Carson Seaman, Spearman (3A):
Seaman of Spearman was Superman on Friday night: 208 yards rushing and four touchdowns, and he added a receiving touchdown.
QB Colin Bishop, Childress (3A):
Bishop was check and mate vs Tulia on Friday night. He was 28/31 passing for 364 yards and 3 touchdowns. He also rushed for 119 yards and 3 more scores for a total of six touchdowns for the game in a 56-21 win.
Material for this article sourced from Canadian holds off Friona; Bushland rolls, Stratford stifles Gruver, Clarendon stuns Wellington (presspasssports.com) by Kale Steed, Press Pass Sports, October 23, 2021.
[adsanity align='alignnone' id=67800]