5-Star WR Evan Stewart to Skip the Rest of his Senior Season
Five-star wide receiver Evan Stewart, the No. 3 player overall and #1 wide receiver in the Class of 2022, made the announcement on Tuesday that he will skip the rest of his senior year of high school to focus on his choice of college and his future in college football. Stewart, a 6-foot, 200-pounder from Liberty High School in Frisco, Texas, Stewart tweeted out his announcement.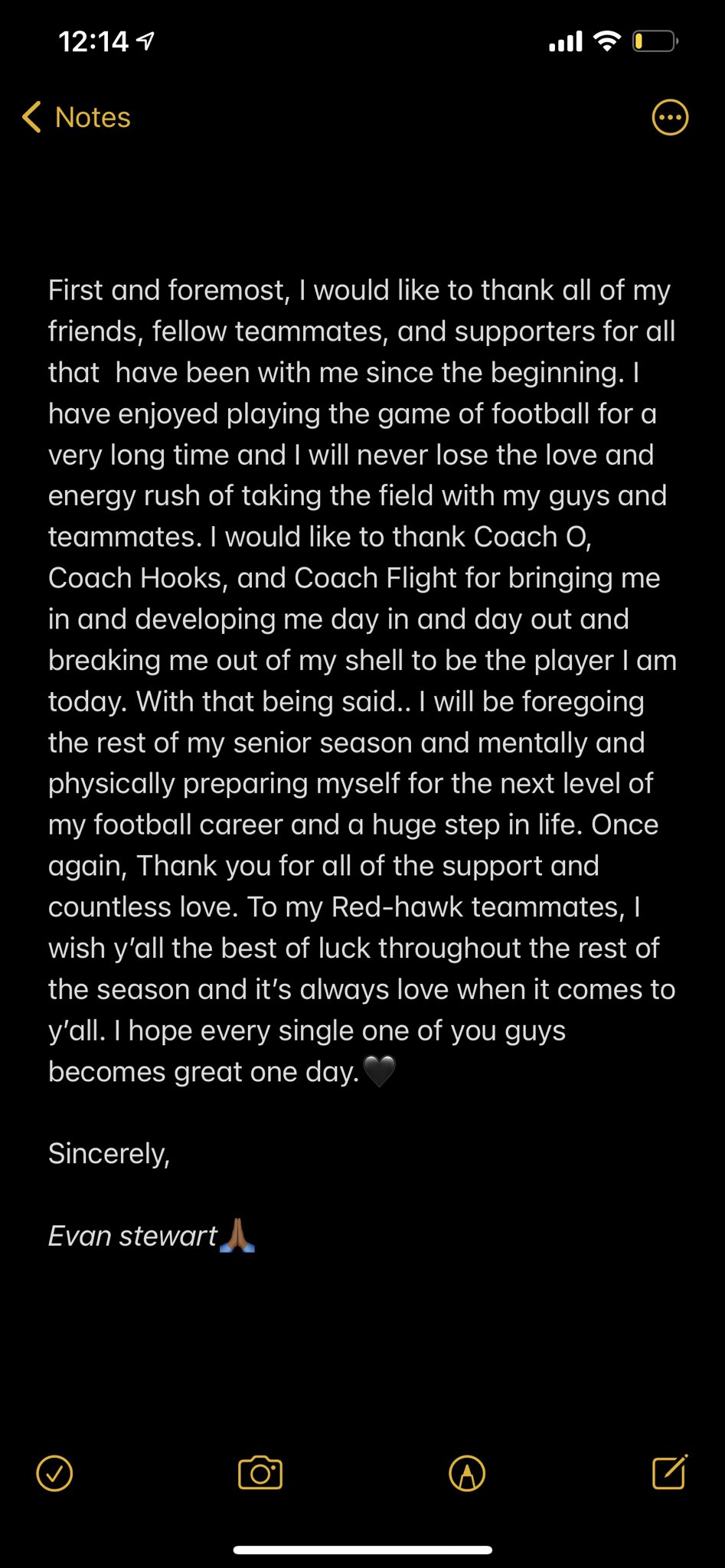 Stewart has narrowed down his college choices to Texas, Alabama, Florida, and LSU. He has taken official visits to Texas, Alabama, and Florida, and LSU and Texas A&M hosted him on unofficial visits.
According to Gabe Brooks, a recruiting analyst for 247Sports, "Stewart can play both on the outside and in the slot. He has explosive playmaking ability in the open field. Stewart is springy in 50-50 situations and can go up and get it in traffic."
For his high school career, Stewart has 2,084 yards receiving and 19 touchdowns in three seasons of prep ball. He caught 46 passes for 913 yards and nine touchdowns in 2020. He caught 19 balls for 414 yards and three touchdowns before choosing to end his high school career.
Stewart was also the #1 wide receiver in Texas, according to 247sports.com.
[adsanity align='alignnone' id=67800]