Ahead of the holiday weekend, the University Interscholastic League (UIL) has advised schools to hit the brakes on summer practices.
The UIL posted a statement to twitter on Wednesday evening with their suggestion: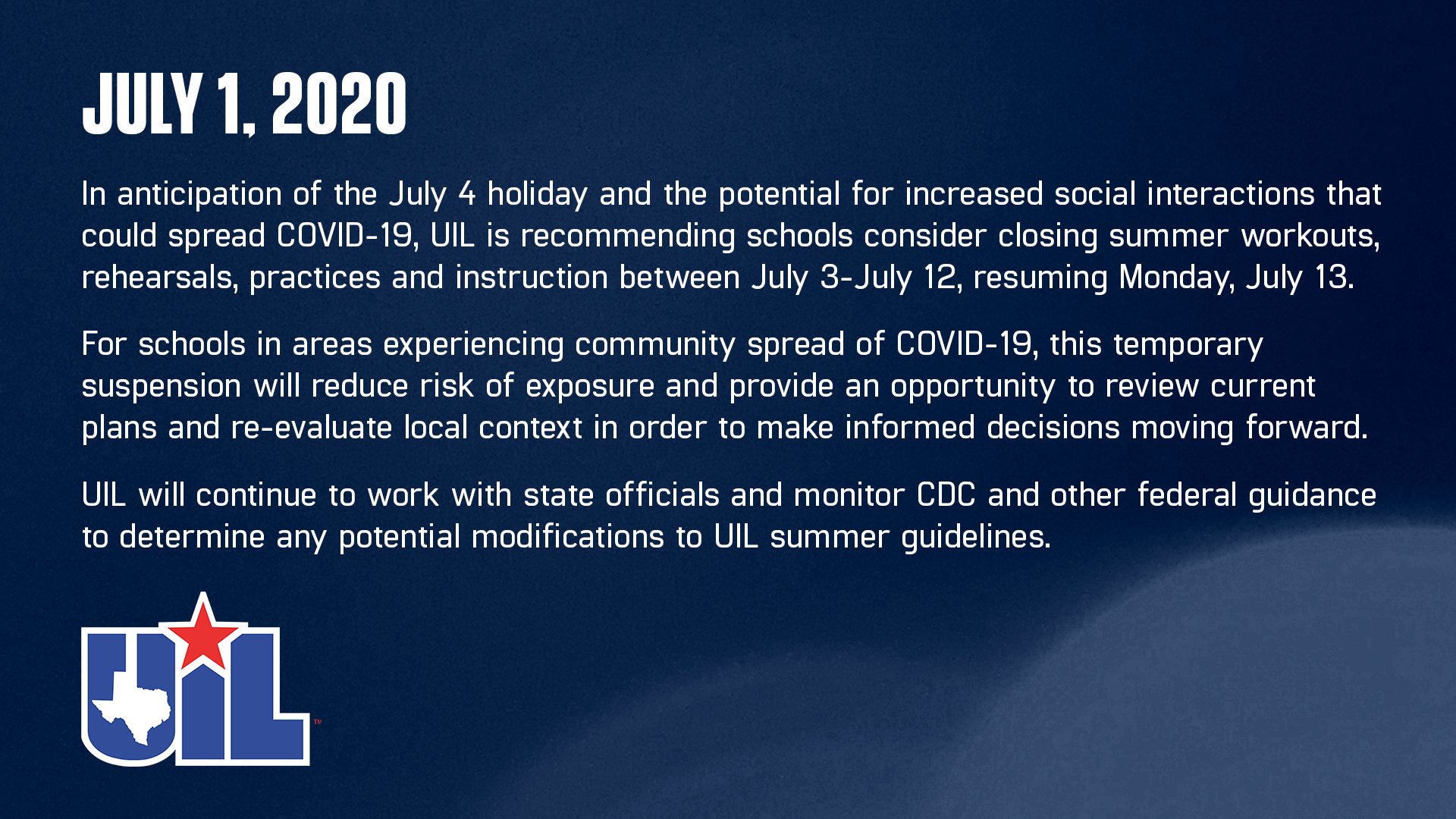 The UIL's suggestion comes during a time when various schools across the state are already having to halt their summer workouts due to the spread of COVID-19. With a possible increase in gatherings, the UIL seems to hope a suspension of strength and conditioning from July 3 until July 12 will prevent a rise in infection.